The internet and social media are twin inventions that have and will continue to shape human history. Almost every human has in one way or another utilised them to communicate, educate themselves or accelerate daily tasks. They have become so crucial that we would be in agony to live without them. We use them so much that we no longer question their safety and transparency. Many of us may never realise that our secrets and personal information may be being stored and accessed against our will. In this digital age, we have become so accustomed to entrusting third parties with our sensitive information, believing that they will live up to their promise of consumer privacy. However, it's not all the time that these companies or third parties will respect our privacy. For example, in 2013, Edward Snowden revealed the existence of numerous surveillance programs headed by different intelligence agencies, including the Central Intelligence Agency and National Security Agency. Leaked reports and documents indicate that these surveillance programs, such as the Five Eyes network and PRISM, have been collecting consumer and personal data on a global scale for years. So, exactly how much freedom and privacy do we possess? How safe is our data?
Social Media: A Data Collecting Net?
As the internet advanced and mobile technology became widespread, the use of social media began to rise. Social media platforms such as Facebook, which was founded in 2004, offered us a space to share our lifestyles freely with others around the world. On such platforms, users can share and upload pictures, videos and recordings which are available to be viewed by everyone or a selected group of individuals, depending on the user's privacy preferences. While people perceive social media to be a safe space to express their thoughts and feelings, many governments and their respective security services view the above services as a way to better monitor their citizens and thus enforce national security. The sudden influx of free-flowing data on such platforms offers governments, businesses and advertisers an unprecedented view into the lives of citizens, and those in other parts of the world. This has led to the creation of mass surveillance programs that record and analyse consumer data, often without the awareness of the consumer. While there are laws designed to protect personal information and privacy, the act of mass surveillance raises several pressing concerns. These include the reliability of such laws and in the event of absolute necessity, such as in the investigation of crimes, the extent to which relevant authorities may access consumer information. Meanwhile, there is growing concern among internet users that their private information is being sold to or utilised by third-parties without their consent or knowledge. A study conducted by the Pew Trust showed that 80 percent of social media users are concerned about businesses and advertisers accessing and utilising their posts. In 2018, the consulting agency Cambridge Analytics was found to have exploited the private data of more than 50 million Facebook users for the purpose of influencing the 2016 American presidential election.
Edward Snowden: Intelligence, Secrets and Spies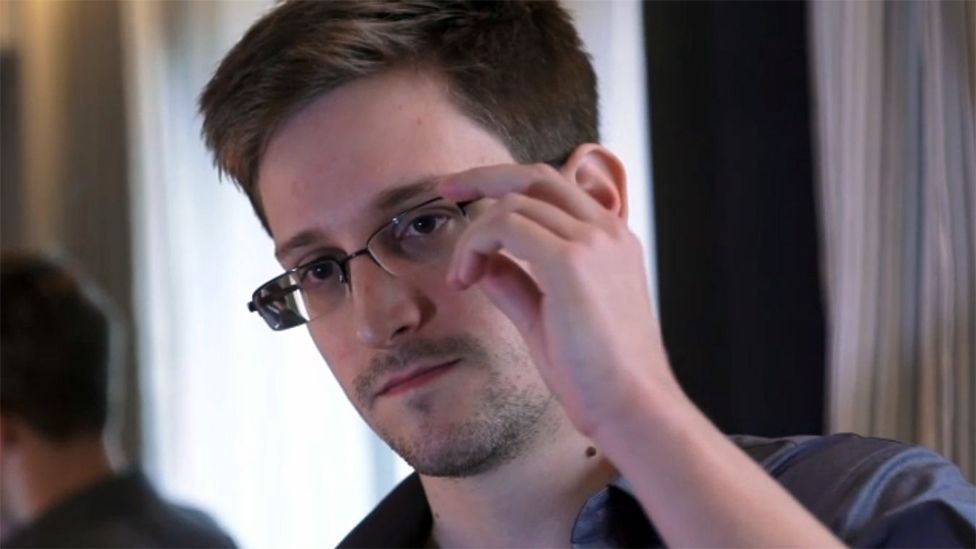 In 2014, Edward Snowden, a former CIA contractor, leaked several documents which revealed the existence of numerous, previously unheard surveillance programs. These programs, controlled by several nations, most prominently members of the Five Eyes Intelligence Alliance, ranged in capability from the tapping of fibre-optics to the interception of electronic communication. It is also notable that many of these programs have been undetected for years (PRISM launched in 2007 and remained hidden until 2013) and involved many telecommunications companies such as AT&T and Verizon. For his actions, Edward Snowden was charged with violating the 1917 Espionage Act and theft of government property on 21 June 2013. Two days later, he made his way to Moscow to seek asylum, which was granted to him one month later. When questioned about his motives regarding the leak, Snowden expressed that he slowly became disillusioned with the programs he was involved in and was troubled by their ethical implications. He is currently living in Russia with his spouse Lindsay Mills and his son.
---
In this 21st Century, who should we entrust our information with? How much of our data is truly private? While we still lack clear answers to these questions, it is important to understand the importance of prudence when utilising the internet. Although the internet is a tool that we use almost daily, it is also littered with dangers. Yes, we can "delete" our social media posts, we can "remove" our comments, but how can we be certain that this information will truly be deleted on the other end? In other words, there is simply no substitute for being careful. Anything you post online can be dug up and used against you. This includes your search history too.
So, will the world become the world as predicted by George Orwell in his best-selling novel 1984? One can only wonder how the future will be like.