Yes, you read it correctly. Which Angry Bird do you relate to? Sometimes, trying to express our feelings can be difficult. However, we are able to do so more effectively and easily when we associate them to fictional characters and sometimes, humour. I hope that this post will be a refreshing and rejuvenating one, especially for those who are Angry Bird fans! Before you continue reading, do follow me (so you won't miss a thing) and subscribe to my newsletter (by entering your email on my website).
#1: Red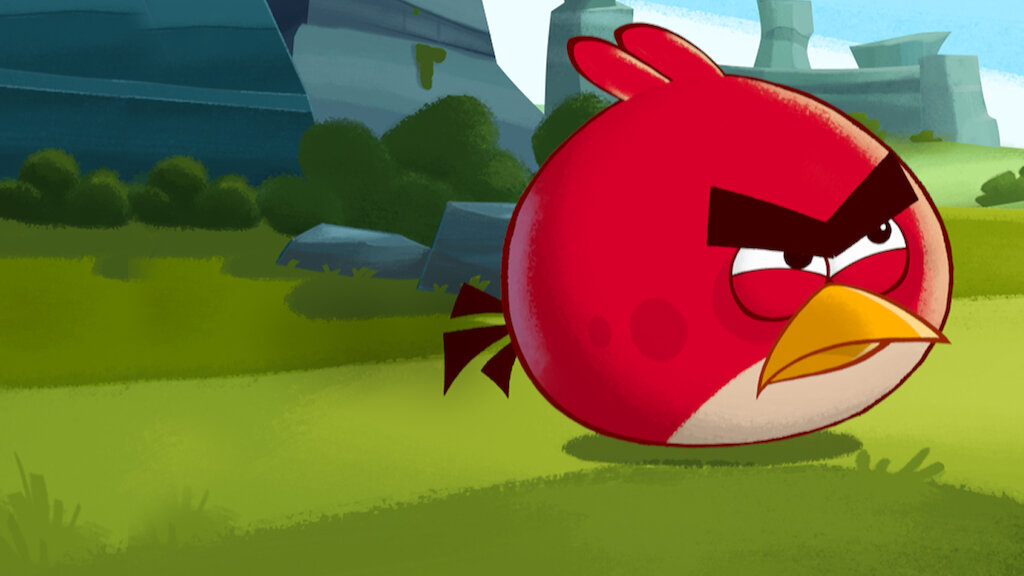 For those of you who don't know, Red is the leader of the flock. Irritable, he is very prone to outbursts of rage when provoked. His anger notwithstanding, he is an effective and cunning leader who uses subterfuge to defend his eggs against the pigs, who often use all sorts of contraptions in their attempts to steal the eggs. Meanwhile, he is mainly an unsociable person, who does not enjoy the company of others, mostly due to his troubled childhood. Do you feel angry and annoyed today? Then Red is your bird of choice!
#2: The Blues
The Blues are the youngest members of the flock. They love to play pranks on both the pigs and other members of the flock. Naturally playful, they are often seen playing with each other, often to the dismay of Red and the other birds. Also, they possess awesome creative thinking skills and are shown to be very intelligent. In other words, they are resourceful birds who are able to work together to solve problems and design pranks on a grand scale. Feel playful and cheerful today? The blues are your friends!
#3: Chuck
Both Chuck and The Blues have many qualities in common. Chuck is known to be a playful bird as well and loves to do martial arts. He possesses high levels of natural confidence and isn't afraid to show off his newly-learnt talents and tricks. He is a supportive friend and would do anything to help his friends. However, his arrogance has occasionally resulted in him being stuck in sticky situations. Nonetheless, he has a great passion for learning and exploring the unknown. Feel confident, curious and energetic? Chuck is your best friend for today!
#4: Bomb
It's no wonder Bomb, Chuck and The Blues are always seen together. Also a fun person, Bomb loves to play games and read comic books. He is seen as an uncle in the eyes of The Blues and is a kind and gentle person at heart. He dislikes tedious tasks and almost always looks for the easiest way out of any problem. This doesn't mean he doesn't get the job done, though. Like the Blues, he is a creative and flexible person. The only difference is that he uses his talents to save time and expedite menial tasks. Feel lazy and relaxed today? Bomb is your friend!
#5: Terence
Terence is a silent bird. He enjoys being by himself, all the while staying away from the other birds. Do you see that facial expression up there? That's his face 24/7. It never changes. It's a face of perpetual and infinite boredom. It is because of this that many other members of the flock secretly fear him and are unable to bond with him. Other than this, we know nothing else about terence. Feel grumpy and bored today? Terence is your friend (even though Terence has no friends).
#6: Matilda
Matilda is seen as the motherly figure of the flock. She is mostly seen caring for the eggs and preparing meals for the birds. She is also a bird of peace and an admirer of nature. Thus, she is also seen in her garden tending to her flowers. She is a terence and tranquil bird most of the time, but her anger can occasionally boil over and when it does, it's destructive. So, if you feel full of peace today, Matilda is your buddy! If you are also a mother, Matilda can also be your bird of choice!
Conclusion
I hope that this post was a fun one and did help you to reflect on how you felt today. If you did enjoy this post, do consider giving it a like! Follow me and subscribe to my newsletter if you haven't done so! Stay tuned for more articles!